Nigerian famous and controversial blogger, Kemi Olunloyo has released a picture of Dbanj rape accuser, Ms. Seyitan Babatayo depicting her as an escort.
In a short Twitter thread, she suggested that Seyitan has no justifiable source of income but she was jetting around the world.
"on @seyitannn_ the rape accuser of @iamdbanj . I'm going to ask @StandtoEndRape and her legal team questions. I have not been able to find a visible income for her yet she jetsets around the world in different hotels and resorts," she said.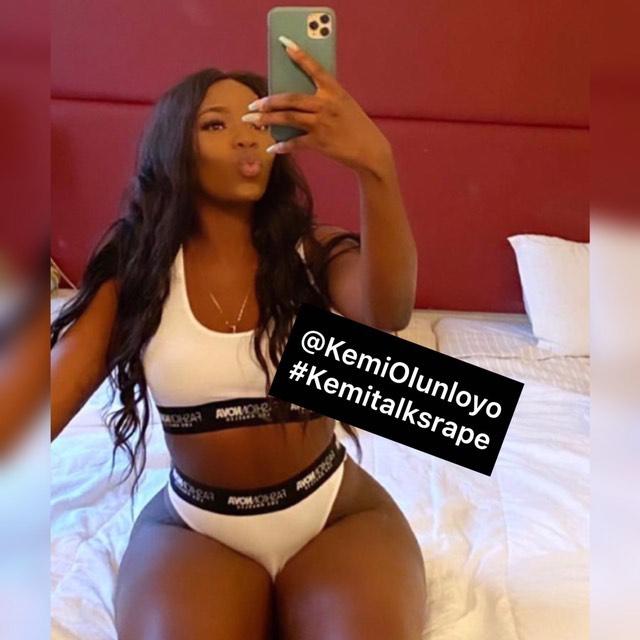 Earlier today, she took a swipe at Seyitan, calling her "a 'LIAR, A CALL GIRL and Frank's alleged girlfriend'
"It shocked me to the core when a similar issue happened with @iambangalee and I fully support Seyitan Babatayo's ARREST. Seyitan is a straight up LIAR, A CALL GIRL and Frank's alleged girlfriend. Bieber produced HOT receipts and the girl was arrested in his case lying about the hotel and a FAKE RAPE. Seyitan is now surrounded with fake Activists, NGO's and a GoFundMe. I also have receipts for court."
"The receptionist at the Glee hotel who they dropped the room key to as they checked out TOLD ME there was nothing like a rape in that room and Seyitan was "just a groupie". A one night stand does not translate to rape after 18 months. Yes I will defend media freedom. I stand with #justinbieber and #Dbanj. Ask yourself why no media is touching this case like they ignored #busoladakolo vs @biodunfatoyinbo," she said.